Okay, so I used to have a 40 gallon(long) tank and a 55 gallonstandard tank. The 40 was heavily planted and was dosed with CO2, ferts, and high lighting. The 55 was more of a cichlid tank than anything else, but had some hardy plants in it.
I got a wild hair and decided to combine the two tanks into one big tank...First, I had to expand the stand that I made for the 55.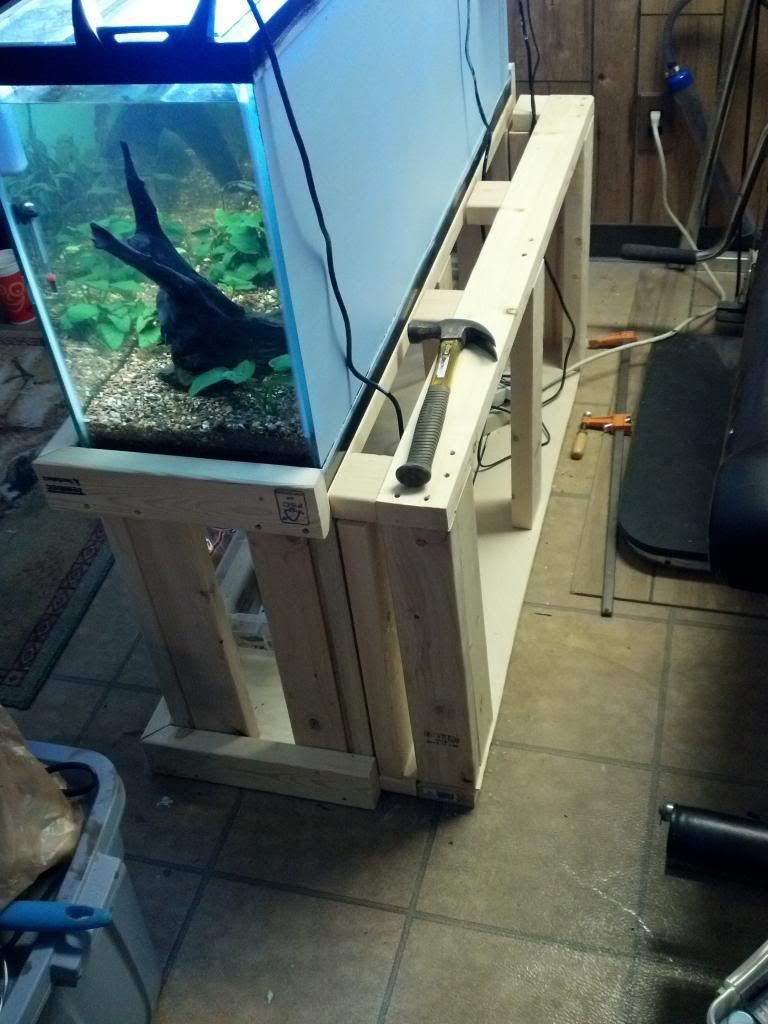 Then I had to tear down the two tanks, catch my fish, take the plants out, and hold as much water in buckets as possible to preserve the bacteria. I got to the point of no return when I had 8 full buckets and 3 empty aquariums.
It took me about 8 hours to tear everything down and put the new tank up. I let the plants float overnight and while I worked today. here it is. my new 90 gallon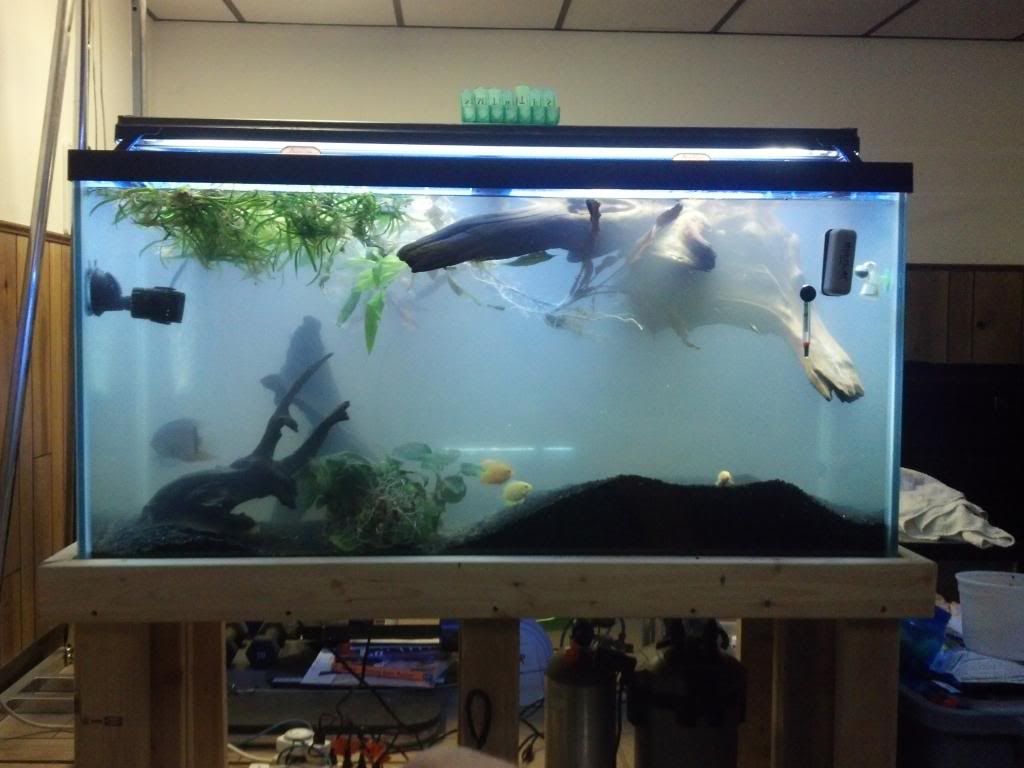 Don't mind the giant piece of driftwood floating. I'm gonna have to tie it in once it sinks...and probably re-scape the whole right side of the tank.
When I got home from work today, I couldn't wait to do some aquascaping with my driftwood and plants...here's the end result. I know that the gravel isn't even or anything, but like I said, I'm probably going to rescape the whole thing once the driftwood sinks anyways...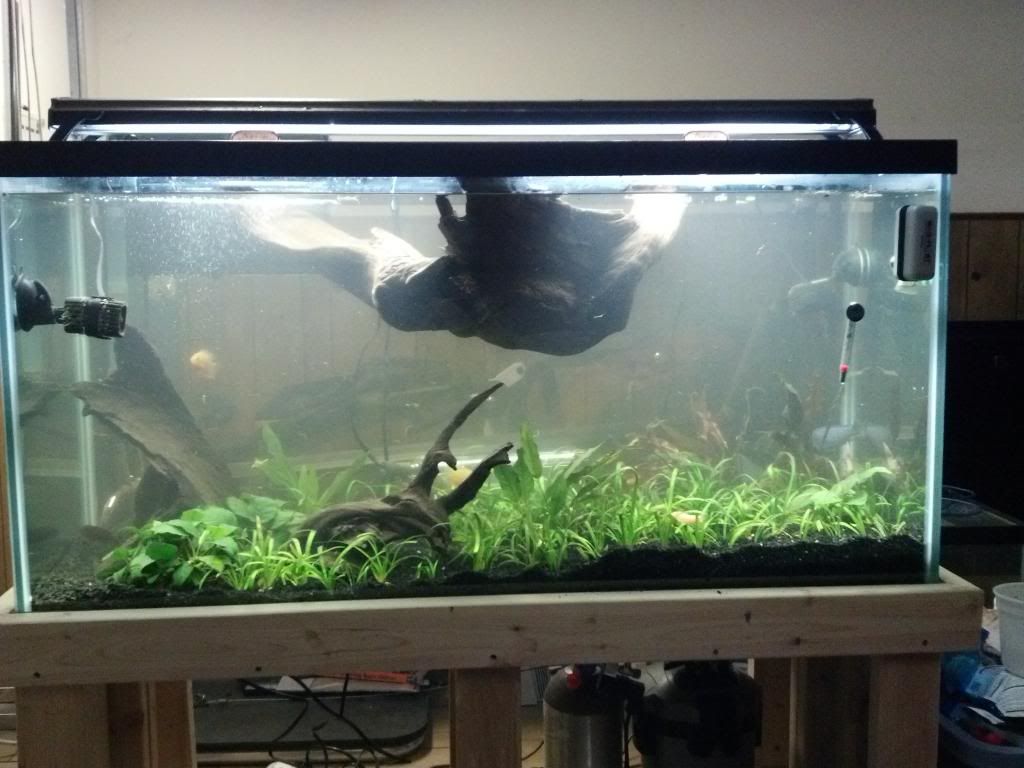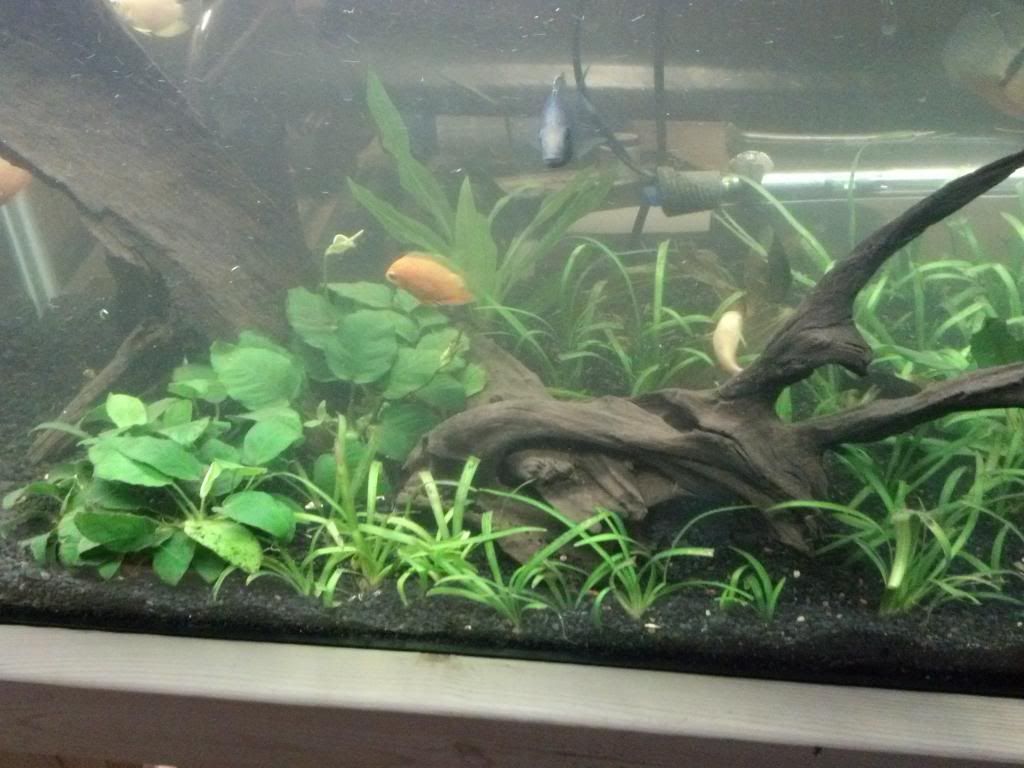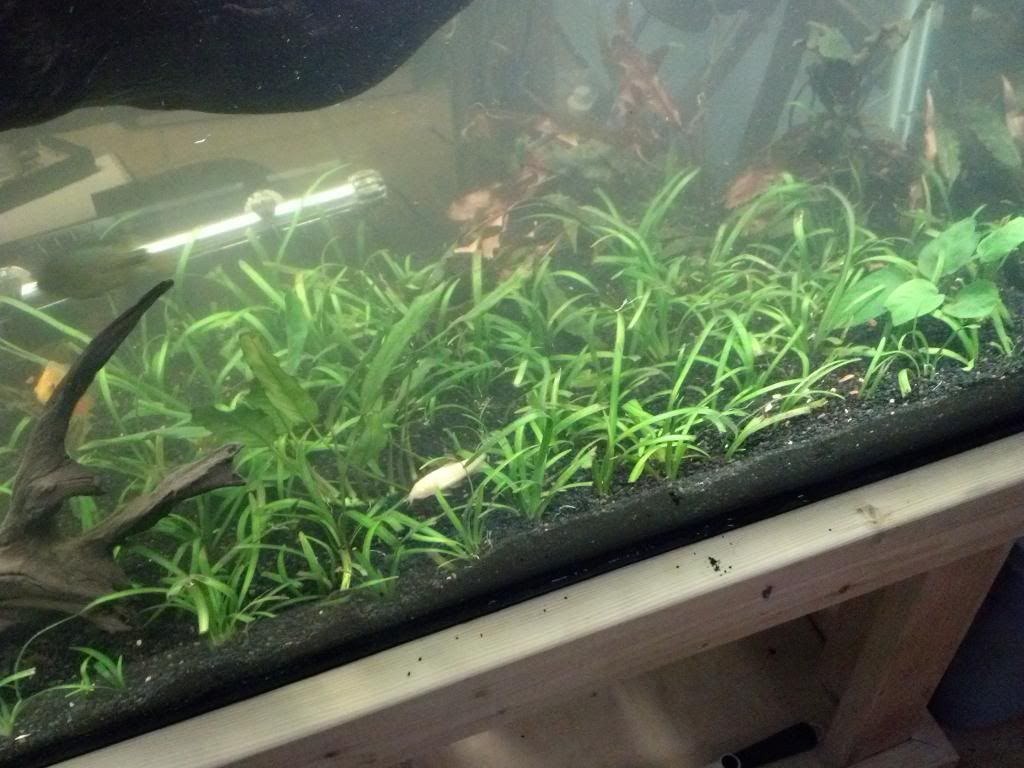 I'm giving myself a pat on the back on this one, it looks pretty darn good...but oh, it gets better. I also painted the back of the tank to make everything pop...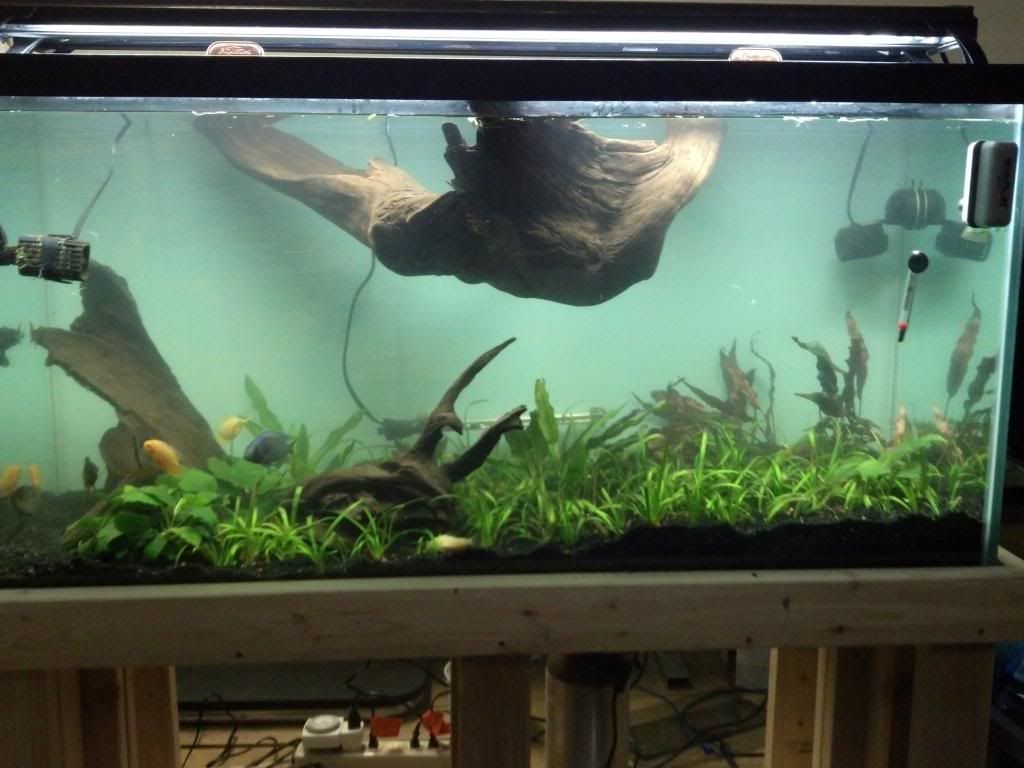 I now have two light fixtures up top. One with 6700K's and one with Actinic. I have a total of 10 hours, which starts with actinic. After a few hours, the 6700's turn on and the actinic stays on for another hour or so. Then the 6700's stay on for a few hours before the actinic turn back on for 30 minutes before the 6700's turn off. The actinics stay on for another hour-ish before they shut off for everything to sleep.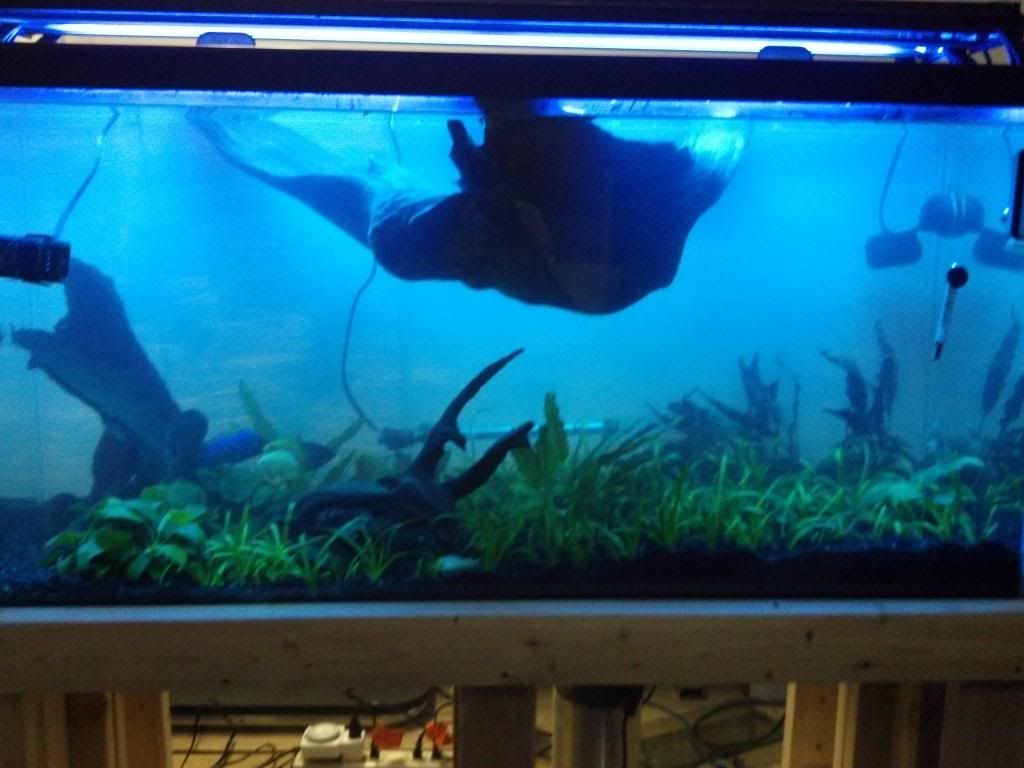 And that's about all there is to this update...the rest is all in the pics. a few new fish in and a few fish out. Oh, here's some more pics...