I have a 'hairy' female but she does NOT have THAT many OR any bristles in the middle of her face. I consulted with Barbie before posting to see if she thought the same thing I did.
That fish REALLY needs to get rid of some waste or it's not going to make it. I can post pics of a gravid 'hairy' female if I can find it, that is the wrong color for eggs.
*sorry poor pic but a nice gravid female*
This is a gravid LF female..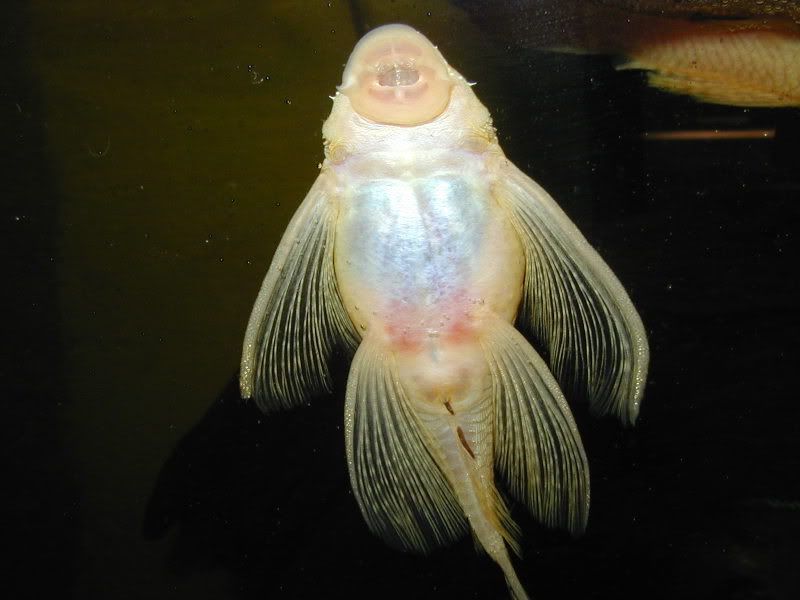 And I can't find my other female pic at the moment but will post it if I find it. In any case, you can see the slight odontode growth on both of these girls and that would be the only place the female would have bristles and they are also short.